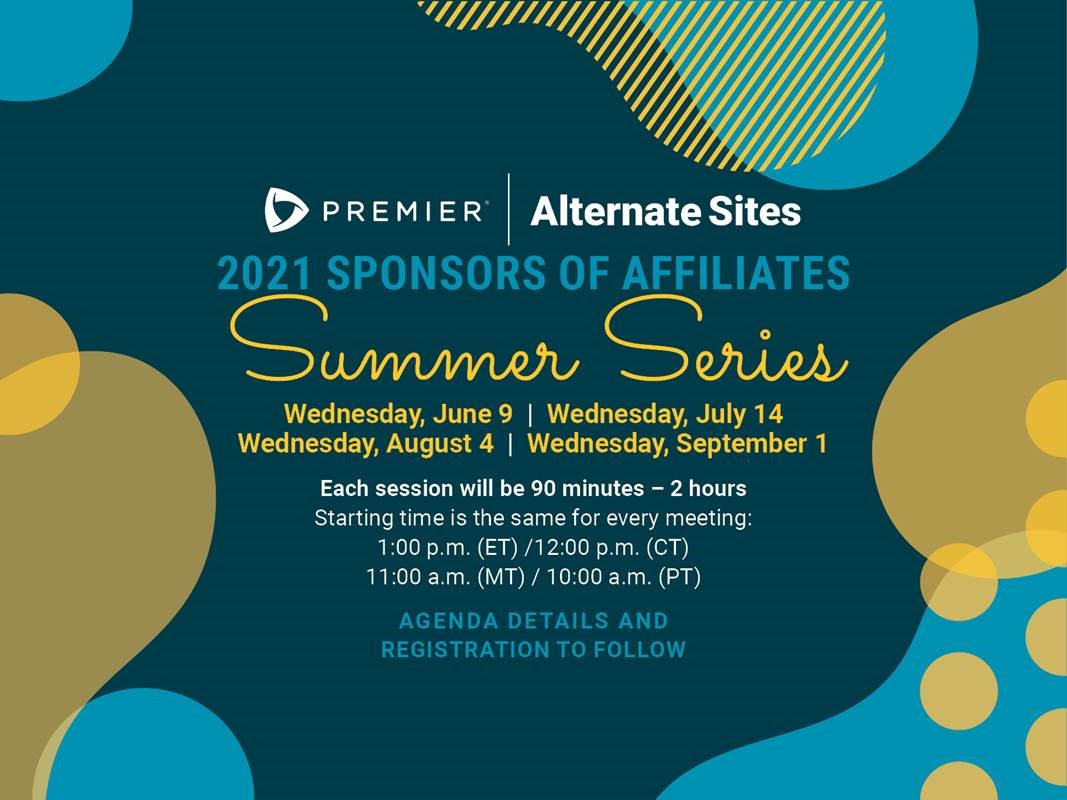 2021 Premier Alternate Site Programs Summer Series
09/01/2021
This is a virtual event
Save The Date!
More Details:
In lieu of the Premier Alternate Site Sponsors of Affiliates Summer Meeting normally held in conjunction with Breakthroughs, we are hosting a Sponsors of Affiliates Virtual Summer Series!
The series will include the valuable programming typically featured at our Sponsors meetings, spread out over the course of four virtual sessions.
Please save the dates below, and we'll share more information in the coming weeks. We hope you'll participate and spend some of your summer with us!
Each session will be 90 minutes – 2 hours 
Starting time is the same for every meeting:
1:00 p.m. (ET) / 12:00 p.m. (CT)
11:00 a.m. (MT) / 10:00 a.m. (PT)
Agenda Details and Registration to Follow!